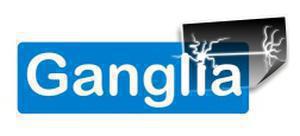 This is just a short note – I have to post it as this problem was really annoying and I couldn't find any solutions in Google, so had to resolve it by myself.
Don't know what Ganglia is? Check here: http://ganglia.sourceforge.net/ – it just kicks ass :)
Problem? I installed gmond on all our hosts / guests (CentOS 5/6, KVM virt, latest Ganglia daemons), also configured properly gmetad daemons and started this whole stuff using multicast. And it was working – for a while. After about 10-20 minutes it just stopped working on KVM guests. I saw no charts for those machines – but gmonds (even in debug mode) didn't reveal any problems. And KVM hosts' charts were fine (mostly..).
One more thing – in KVM guests I always set "deaf = yes" (just don't want to have too much multicast traffic – i set it to "no" only on some bare hosts).
Ok so the problem.. I hung for some time on tcpdump / strace and came to the root of this problem – somehow there was no multicast traffic on KVM guests (I turned off iptables on KVM guests for the time of this whole issue – resolving). After some time I found 2 possible root causes:
1. On KVM hosts by default there is multicast filter set on: no-ip-multicast (You can check if You have it turned on with following command:
virsh nwfilter-list 

|

 grep 

'no-ip-multicast'



If it's turned on – You can turn it off with:
virsh nwfilter-undefine no-ip-multicast
service libvirtd restart

And that should do this part of the trick.
2. And also – on CentOS KVM guests we have to turn off rp_filter in /etc/sysctl.conf:
net.ipv4.conf.default.rp_filter 

=

 

0



and:
(You can try setting it to "loose mode" (so value: 2) instead of 0 – it can work for You and it's always safer
Thats all for now. My sources for this one?
Always in use: tcpdump / strace ;)
Oh my – KVM why do you do this for me ("for security You fool!")? About - KVM firewall: http://libvirt.org/firewall.html
More about security and rp_filter: https://access.redhat.com/site/solutions/53031
And this nice RFC: http://www.ietf.org/rfc/rfc3704.txt
Comments