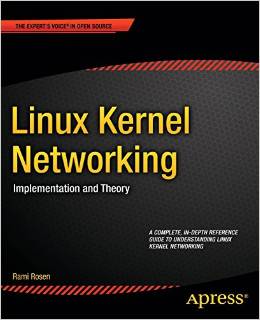 What it is about?
Aaargh I wish day could be longer than 24h. This books keeps me away from my bed.
Simply speaking - if you're engineer (DevOPS / systems / whatever linux based) this is a first position to read just after passing the CCNA exams if you want to improve your knowledge about kernel / networking internals.
Should I read it?
Yes.
Even if you're a Linux / networking Ninja (so you can share your thoughts!)
And if you're not a ninja and still not sure if should read this... do you know if packets dump saved by tcpdump will show data filtered by iptables or not? (I love asking this question as it is a good orientation point)
Also - do you know if you can filter L2 packets w/iptables (e.g. on KVM host using L2 bridge)?
What you will find here?
netlink sockets
ICMP
IPv4/6
routing
neighbouring
netfilter
ipsec
and many, many more
What's important is this book is not about Kernel development. It simply focuses on the network stack describing concepts.
So happy reading and many thanks to the authors!
Comments